I grew up in Tottenham (the home of the UK's first bread slicing machine at the Wonderloaf Bakery!) I loved to bake with my mum and granny, and to pore through Mrs Beeton's for new recipes. Sunday tea was the highlight of my week, a feast of egg or salmon sandwiches, scones, jam tarts, sausage rolls and plenty of cake. My siblings and I took great delight in producing our very own showstoppers for relatives to try out.
I am passionate about healthy eating, particularly good bread. I have developed skills in baking and cooking (and a rather large collection of cookery books) over the years. In 2015 I retrained as a baker, gaining hands on experience volunteering at a local bakers, attending courses and participating in baking groups. In 2016 I completed Virtuous Bread's Micro Bakery Course and became a Bread Angel, joining a network of breadmakers, who like me, run their own breadmaking and teaching businesses from their home. Bread Angel breadmaking courses are consistently ranked in the top 3 in the UK on Trip Advisor.
Daly Bread Isleworth Microbakery launched in January 2017. Friends, neighbours and local businesses have bought many kilos of fresh bread since this time. In September 2017 I was delighted to achieve two awards at the World Bread Awards; a Silver Award in the sweet bread specialty for my Cranberry Spelt Brioche and a Bronze Award in the Irish Wheaten Loaf specialty for my Beetroot Soda Bread. In September 2019 I achieved 3 awards at the World Bread Awards, a silver for my Isleworth Sourdough, a bronze for my Cheese and Onion sourdough and a bronze for my lemon curd brioche.
I have developed three bread making courses for those keen to learn this fascinating skill. I love sharing my passion for baking, baking for my customers, trying out new recipes and finding out what bakes customers like as well as sharing baking advice.
I support the Real Bread Campaign which advocates real bread made with all-natural ingredients, and without the use of any processing aids or artificial additives, unlike 95-97% of the loaves bought in Britain.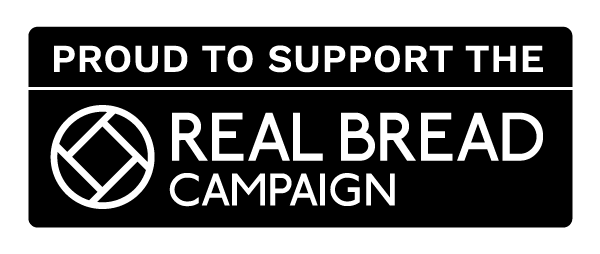 Daly Bread has achieved the highest Food Hygiene Rating 5 by the Food Standards Agency. It is Registered with Hounslow Council and I have a Food and Catering Safety Certificate Level 2.